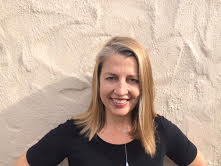 Gwynne Snyder-Cropsey
Gwynne Snyder-Cropsey has worked performing and teaching through music and movement since 1992. She began teaching as an instructor of music at UC Santa Cruz for their Latin American music ensemble, and has toured performing music through 14 countries of the Americas. In 1996 she and her husband Stephen formed ZunZun, and began using music from the Americas to teach about environmental topics in an interactive way. Work with agencies such as Save Our Shores lead to a continued request by California agencies to create programs about water, watershed, pollution prevention, conservation and recycling, and even how they are all connected. 
Every year ZunZun sees over 100,000 students, educators and members of the general public during the fun, multi-disciplinary performances. It is mind boggling to realize more than one million audience members have seen a ZunZun water show!
Gwynne enjoys the continued feed back that, through the arts, we are reaching students who may not thrive in academic settings, and continues to strive for effective tools to reach everyone in an audience. She attends workshops and meetings with educators from all over California to stay current and  find news ways to keep young people truly empowered and excited to save water, keep watersheds clean and make the changes in their own lives. It is a joy to see kids thrive and feel strong, and know they can make a huge difference for generations to come.
ZunZun
Stephen Snyder
Stephen Snyder has been active in Environmental education since 1984. He started his career working in residential outdoor education programs for school kids, then went on to work as an educator and wildlife biologist in Latin America for Peace Corps and World Wildlife Fund.
In 1987 he received a BA in Environmental Studies from the University of California Santa Barbara.
In 1994 he received his MA in Education from the University of California Santa Cruz
Beginning in 1996 with his wife Gwynne, he formed the group ZunZun, as a way to combine music and movement to celebrate the cultures and environments of the Americas. Since then they have performed in over 14 countries and their music has been seen and heard on television, movies and the radio. Their shows have been seen by many thousands of people in schools, theaters, libraries and festivals, as they perform over 350 shows a year.
His passions are music and sea kayaking, surfing and swimming in the waters of the world.
In 2014 Stephen and Gwynne decided to create The Water Beat as a means to emphasize their work in water education and find ways to push their work out of their local area and make it accessible to interested people all over the world.